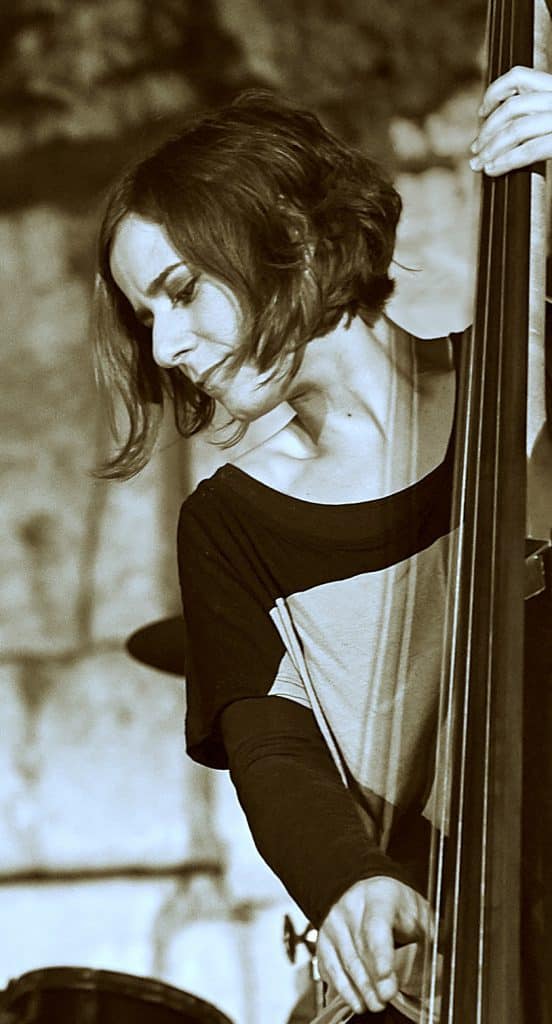 Online Bass Sessions is a service, which provides remotely recorded bass sessions to all sorts of musical demands.
Whether it's studio session, or a song waiting for the right bass line, or even a musical piece waiting to be brought to life with live instruments: I deliver what's needed directly from my studio.
My name is Madalena Graça and I'm professional upright & electrical bass player. I am a full time musician and I devote most of my time recording and playing the bass. Along with my musical experience as side woman/session player over the last 15 years I also have a degree in jazz performance upright bass.
Loving what I do and working as session player all these years has made me develop my technique to play different styles of music fluently and accurately – I always love a good challenge.
serve the song - play the music
I know you've heard it a thousand times already, but I feel it never gets old. My job and my passion are not only to give you a great bass line, but also to give you one that can elevate your song to the next level.
Sometimes the less the better, sometimes the other way around.
My paramount is to be true to the music and keep an open dialogue about what you feel is right for the song.
bass makes the difference
Why i started doing remote sessions
Recording has always been a passion of mine and a big part of my musician life. Even before I decided to be a professional musician I was already recording and composing for other people. In my career as a musician, I've been fortunate enough to spend thousand of hours in studios playing, tracking, recording and learning how everything works. Still the fact that I was mostly tied to a physical place like studios, working hours from producers/engineers and usually a musical scene was sometimes not as engaging as I wanted.
The idea of being able to work with musicians around the world and having the flexibility to do it whenever needed was my initial thought to start recording remotely. It is amazing how technology makes it possible for music to work so fluently.
Working as a remote session player has enabled me to work with filmmakers, composers, professional musicians, amateur/semi-professional musicians & songwriters, which is extremely rewarding.
I love the idea of diversity and how it challenges my creativity each day.